We had our second company performance today! This time, we went to...
It was soooo much fun! I did the same dances that I did at the mall, so I didn't have any new choreography to perform, but it was still fun doing tap and character. So here's what we did: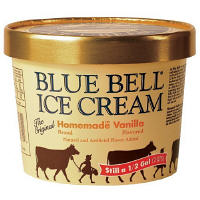 We were told to be at the stage by 1:30, when we got there, they were having a kids ice cream eating contest! It turned out, that the Director of our studio's daughter was participating! She is 7 or 8, and sooo cute! Since there were 50+ people from our dance studio (between kids and parents), she had her own cheering section. They did winner by applaud and by judge. Another kid won for eating the most ice cream, but she won for applaud and got to take home a trophy. When you are 7, the trophy is all that matters. :o)
Then, we got to do the actual dancing! I slipped a little bit during the character dance, but hey! We couldn't fit on the stage, so we ended up dancing on pavement! Tap was pretty good! There is this part, where, it the original choreography, there are four girls in the back and two girls in the front doing a more complicated section, but only two people performed it for the fair today (I was one of them), so I got to be up in the front. My five 8-counts of fame! Btw, this is not the real stage, I'm just giving you something to look at!
After we performed, me and two other friends talked our parents into letting us ride the Ferris Wheel! We only did that one ride, because it was like, $5 per ride. We had a lot of fun on the Ferris Wheel, and we could see the Tennessee skyline, which was VERY cool! Once again, not the same Ferris Wheel, just something to look at.
Afterwards, my friends had to leave, but my mom and I wanted to look at the crafts. First we got a snack\drink, I had lemonade and my mom had a snow cone.
Then my mom and I went to the craft show and looked around. They didn't have that much stuff, but it was still fun. You guessed it, that was not the real craft show, just something to look at.
These are NOT my pictures, and I GIVE FULL CREDIT TO THE OWNERS OF THEM.